To meet light and acoustic status signalling requirements, LOVATO Electric is introducing the new range of LTN… series signal towers in two versions: Ø50mm and Ø70mm.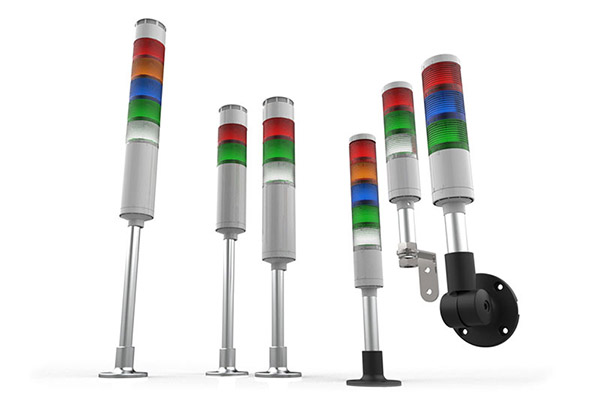 Their modular design assures unbeatable flexibility and the freedom to configure solutions for any application.
Up to 5 modules can be installed, either all light modules or 4 light modules and one sound module.
To optimise stock keeping, each light tower has an integrated 24VDC LED module, regardless of the power voltage of the wiring module.
The light modules can emit flashing or steady light, and are available in green, orange, red, blue and white.
The modules feature exceptional brightness thanks to their plastic construction and the use of high-performance LEDs with a long service life.
The towers are quick and easy to install: simply align their reference marks and snap them together with a light twisting motion.
The bases and extension tubes are just as easy to fit.
Electrical connection is also a breeze, thanks to the spring-loaded terminals in the cabling module.
Versions are available for both 12-24VDC and 110-230VAC.
The modules are fitted with IP65 rated gaskets which, in combination with their wide operating temperature range (-30°C to +50°C), makes them ideal even for heavy duty applications; they are also in compliance with cULus standard.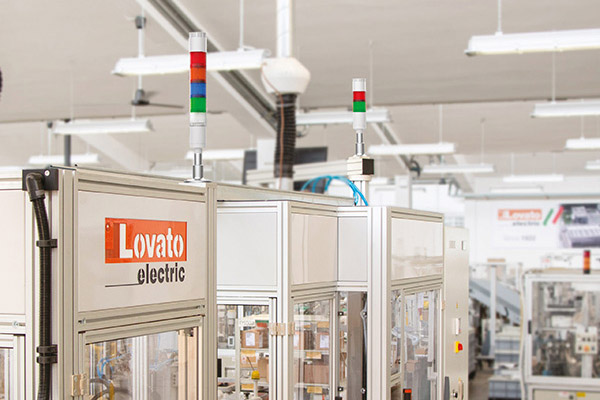 LOVATO's new LTN signal towers are the modern, flexible solution for saving time and money.
(Visited 28 times, 1 visits today)